Getting Help & Estimates
What kinds of choices do I have in getting my car repaired?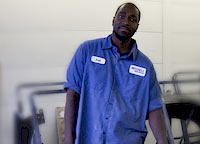 Repairs can always be done at the shop of your choosing. You are not required to use a shop selected by a claims adjuster. However, you are required by your policy to allow your insurance company a reasonable amount of time to inspect the damages, prior to repairing them.
Only you, as the vehicle owner, can authorize repairs on your car.
Do I need more than one estimate?
You are not required to get multiple estimates! Connecticut state law gives you the right to have your vehicle repaired at the shop of your choice.
Repair estimates will vary. Don't let it confuse you – we'll make sure your car is repaired to pre-accident condition, and will walk you through every step of the work being done.
When parts are being replaced, you have a say in what parts are being installed. We make every effort to install factory replacement parts, but we'll let you know if aftermarket parts are available as well, should you opt for them.
What if additional work is discovered once repairs start?
If any hidden damage if discovered when the repair work begins, we will address this with your insurance adjuster, and request a supplement to the claim.
The Repair Process
What happens if the frame is damaged?
Despite the common misconception, frame damage does not always mean the vehicle is totaled. A car is a 'total loss' only when the price of repairs exceeds the insurance company's determined value of your vehicle. Nowadays, most cars are built using uni-body construction (where the frame and body are one component).
Our highly skilled technicians, with the aid of our state-of-the-art computer and laser measuring system, can return your vehicle to its original factory specifications. If it is determined that a section of the frame is bent or compromised beyond repair, that section can simply be replaced.
Can my car color be matched?
Today's modern factory finishes incorporate multiple layers of highly specialized paints. Mitchell Auto Body has made a major investment in the finest paint system available and constantly upgrades its technology and equipment to ensure that each vehicle's paint matches. We take special pride in our ability to match factory finishes as the final step in the restoration process.
How long will the repairs take?
Your advisor can give you an estimate of the time it will take to complete the repairs to your vehicle. Be sure to check with your advisor for the specifics on your vehicle.
How can you shorten time on the repair work?
Waiting for parts is the most common delay to the repair process. By ordering parts at the time we write the estimate or when we schedule the initial drop-off of your vehicle, we shorten that turn-around time.
If your vehicle is found to be unsafe to drive, we can immediately help with making rental vehicle arrangements, which also gets you mobile that much faster.
How will I know when the work is done?
You will be notified by phone when your vehicle is ready to be picked up. You can also request that you be updated via text or email as the repairs meet certain stages of completion. Feel free to call or e-mail your advisor during the repair process if you have questions or concerns.
Can other service be done on my car while it's in the body shop?
Absolutely! Just let your advisor know what other maintenance work you would like done, so that he or she can make the necessary arrangements.
Will my car drive the same way as it did before the accident?
We have state-of-the-art computerized equipment that can detect and measure hidden damage to the frame. This computerized equipment also assists us in repairing your car to pre-accident condition, along with laser-assisted wheel alignment and other repair technologies. Please ask your service advisor for a tour of our shop and explanation of the repair process – we'd be happy to do both!
Warranties, Costs, & Deductibles
What coverage do you provide on your work?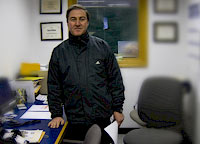 Mitchell Auto Body provides a lifetime guarantee for all structural and body repairs, and all paint work for the life of the vehicle under current ownership (non-transferrable).
What will this do to my car's factory warranty?
We will repair your vehicle to factory specifications, which will keep your warranty intact.
Do I have to pay a deductible?
The amount of deductible that you will be responsible for is determined by your insurance policy. If you carry broad collision, and you were not at fault, your insurance company most likely will waive your deductible. Insurance companies determine fault by your account of the accident when you make the claim, and by reviewing any accident report filed with the police department.
If you aren't sure about your deductible, you can call your agent. They can tell you whether your insurance company has waived your deductible, or whether you will be responsible to pay this when you pick up your vehicle.
Who do I pay any deductible to?
If your deductible is not waived, it will be your responsibility to pay that amount to Mitchell Auto Body when you pick up your vehicle. If you aren't sure about your deductible, you can call your agent and he or she can tell you whether your insurance company has waived your deductible, or whether it will be your responsibility.
What forms of payments do you accept?
The easiest and most convenient way to pay for your portion of the repairs to your vehicle is with a major credit card. We accept Visa, MasterCard, & Discover. Of course, cash and bank certified checks are always welcome.
What are "betterment charges"?
Parts that wear out and need replacement with time and use (such as tires, batteries, and suspension parts) are commonly subject to 'betterment charges' when they are replaced during the repair process. These are charges for those required parts, determined by your insurance company, and are pro-rated based on the actual miles on your vehicle.
Insurance Claims
How do I process an insurance claim for the accident?
To make accident claims hassle-free, Mitchell Auto Body will work directly with your insurance company to arrange an inspection with one of their adjusters.
We are claims consultants, and can do the negotiations for you. We'll also handle all the paperwork completion and processing.
What do I do with an insurance claim number?
Your insurance company issues claim numbers at the time you report your accident to them. Just jot it down (many companies will email or text it to you on request), and bring it with you when we begin the estimate process. We'll handle all the rest.
Towing, Rentals & Transportation
What do I need to be ready with before I bring my vehicle in?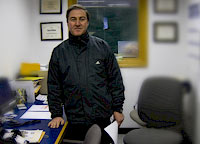 Note any claim number your insurance company has given you when you first contacted them (when applicable).
Take all your keys from the car, except the vehicle keys themselves.
Remove your cell phone, any adapters, music devices, GPS receivers, etc. Take any toll device and garage door openers you may keep in the car, as you might need them.
Lastly, relax -- your vehicle will be kept on a secure, well-lit lot, with an available fenced pen and video surveillance. It's in good hands.
How can I get home after dropping the car off, or return when the work is done?
We're more than happy to provide a free shuttle service to get you back home. When your car is ready, that same free shuttle can bring you back to our facilities. We want each customer's visit to be a positive experience, and will work diligently toward that goal.
What if I need a rental vehicle?
If you decide you need a rental vehicle, we can help you make the necessary arrangements. We'll assist at no charge, and can in some cases even help you find discounts on that service if you are paying out of pocket.
Insurance companies will only pay for a rental car if you have that option on your policy, or if you are the claimant. Check your policy, or call your insurance agent to find out if you have rental coverage, and what your specific limitations are.