Our Auto Body & Collision Repair Services
From start to finish, everything needed to restore your vehicle with expert care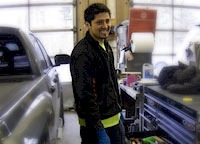 At Mitchell Auto Body, we are dedicated to achieving our goal of absolute customer satisfaction with all auto body repair work. Any collision or accident can be a traumatic experience – we at Mitchell Auto Body understand, and we want to help.
Our start-to-finish repair solutions include:
Complete Body Repairs and Restorations

Foreign and Domestic Models
Campers and RVs
Heavy Duty Tractors, Trailers, Dump Trucks & Fire Vehicles

Collision Repair

Full Bay Prep Station
I-CAR Gold Shop Qualifications
I-CAR Platinum Qualified Technicians
2-bay Mechanical Room with Full Lift Set-Up
OEM Parts Replacement

Frame Straightening

Cartronic laser-accurate measuring systems
Three Car-O-Liner Frame Straightening Racks
State of the Art Auto Painting with Precision Color Matching

Scratch & Dent Services
Complete Detail Department

Separate Buffing Bay
Pre-Delivery Detailing
Free Consultations & Computer Estimates
All you need to know, up front and in writing
We'll provide you with a thorough consultation, free of charge, and make sure you understand all the details of insurance procedures, arranging towing and rental vehicles, and of course, the collision repair work involved.
We'll take the time to answer any related questions you may have, and handle all the billing, claims and supplements with the insurance companies (if required).
Lastly, you'll receive a free computer estimate of the scheduled work and costs, right up front.
Using Environmental Products
Taking the "green thinking" approach to auto body repair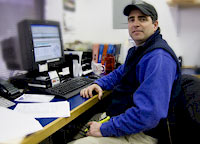 We've invested heavily in the technology, materials and products used to perform our work in the most environmentally conscious manner possible.
Warrantied Work
Standing behind our services for the life of your vehicle
Our written guarantee on all collision repairs is proof of our commitment to restoring your vehicle to its original condition – and earning your trust.
Mitchell Auto Body provides a lifetime guarantee for all structural and body repairs, and all paint work for the life of the vehicle under current ownership (non-transferrable). Unless otherwise directed, only original factory replacement parts will be used to repair your vehicle.
Customer Shuttles and Rental Transportation
Helping you get where you need to be, from start to finish
We can help with rental vehicle arrangements, including free shuttle services to get you home when you drop off your car, and pick you up to return when the work is done.
If you need temporary transportation, we can help with making rental car arrangements at no additional cost to you, and can even help acquire discounts from some rental car companies.
The Extra Mile
Going above and beyond for our customers
Towing services and storage for your vehicle are always available upon request. Our 11,000 square foot flood-lit facility is regularly patrolled for added peace of mind.
As work is done, you can opt to get updates on your car's exact progress directly from our staff via email. Just talk to one of our advisors to make that update arrangement when you drop off your car.
If you're waiting with us, enjoy our large, clean and comfortable waiting room, with refreshments and free wireless Internet service.